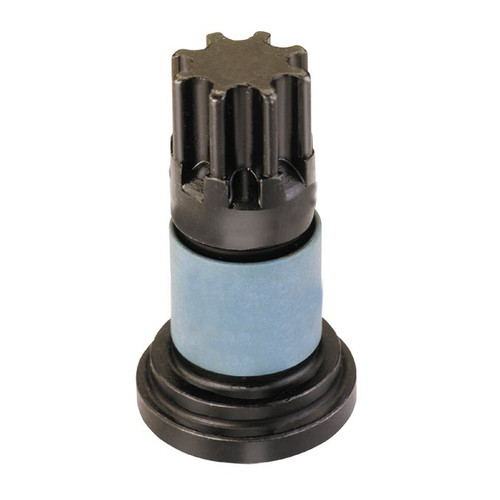 This item ships directly from manufacturer
Product Features & specs :
OTC Tools & Equipment 7471A Cummins Engine Barring Tool
Details
Value is at the core of the OTC Tool and Equipment portfolio. Whether it's a simple repair or the most complex drivability concern, these award-winning tools universally solve problems faster, and at better value, than any other product available. Whether it's a specialty tool or unique piece of service equipment, OTC provides top solutions to modern automotive service challenges while in increasing technicians' productivity and shop profits.
Features:
Allows you to manually rotate an engine
Insert tool into the flywheel housing until it engages the ring gear, then attach a 1/2 in. square drive ratchet or breaker bar and turn
Load-bearing collar provides friction-free operation while rotating the tool in the housing
Works on Cummins B and C series diesel engines and 5.9L liter diesels used in Dodge pickups
What's Included:
Cummins Engine Barring Tool - 7471A
Cummins B/C Series Diesel Engines/5.9L Diesels used in Dodge Pickups
Cummins Engine Barring Tool
Reviews :
Valuable tool. A must have when you have to manually rotate the engine to get TDC to time it.
It worked exactly as it was suppose to. I would not have been able to time my engine without it before I installed a new fuel injection pump.